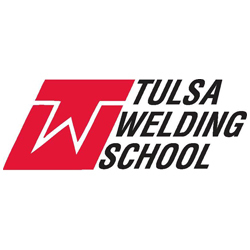 Tulsa Welding School-Jacksonville
Admissions Representative
Sorry, this job has expired.
Jacksonville, FL
$45,000.00 – $65,000.00 Annually
We offer vocational training and degree programs for Essential Careers including Refrigeration Technologies, Professional Welding and Pipefitting, Electro-Mechanical Technologies, and Electrical Applications. Our graduates are trained to have the knowledge, skills and essential attitude to immediately enter their chosen profession.
Our students come to us from a variety of backgrounds. There comes a point in many peoples' lives where they wonder, 'what's next?' They may be a high school student, or a year or two out of high school and are yet to find their path; they might be a little older and thinking of a career change, or maybe they've left the military and are searching for their next mission! Whatever their past, your goal – as an admissions representative for one of the country's best trade schools - is to help them explore essential trade careers.
Meet our Recruitment Team on Thursday Oct 14TH from 10AM - 2PM
Apply now to receive your invitation.
As an Admissions Representative, you will in most cases be the first contact for prospective students and are responsible for presenting the career opportunities, the school, the campus, and its programs to prospective students.
Check out one of our Essential Career Programs, click below:
Role Responsibilities
As a member of our busy Admissions Team, you will conduct all admissions activities with the highest integrity and business ethics, while adhering to state, federal, and company policies and regulations.
Utilize a proprietary and consultative communication methodology when working with prospective, future, and current students; ensuring a positive work environment that puts the needs of the student first, is paramount.
You will help and consult with prospective students on the benefits of an education in the trades; maintain accurately and compliantly communicate the campus features and program information to prospective students.
Participate in follow-up activities with enrolled students to check on their progress through their program. Interfacing among our various school departments.
You will forecast student numbers to allow the school to accurately account classroom occupancy; input all activity into our database management system in a timely and accurate manner. One of the most satisfying parts of this role is attending our semi-annual graduation ceremonies, watching students walk the stage as they complete their program.
Qualifications
Education: High School Diploma or equivalent. Additional Education is preferred (Vocational / Associates / College coursework completion).
Skills: Customer Service, Communications, Computer Office Applications.
Experience: Recruiting / Education / Admissions preferred.
About Us
Tulsa Welding School was founded in 1949 by two welders who recognized a strong demand for skilled tradesman in their industry. Over 60 years later, Tulsa Welding School (TWS) has evolved into an educational institution that prepares students for various skilled trade careers with a multitude of specialties and applications. Graduates from Tulsa Welding School are trained to have the knowledge, skills and essential attitude to immediately enter their chosen profession.
Our parent company is StrataTech Education Group and is focused on the acquisition, growth and development of specialized career education schools, particularly skilled-trade programs designed to address the nation's growing infrastructure needs. Tulsa Welding School subsidiary was founded in 1949 with campuses in Tulsa Oklahoma., Jacksonville Florida., and Houston Texas. Tulsa Welding School is accredited by the Accrediting Commission of Career Schools and Colleges (ACCSC) and is a member of the American Welding Society and the Association of Private Schools, Colleges, and Universities. TWS-Jacksonville is a branch campus of Tulsa Welding School.
8vzrsoyukigb
123834236